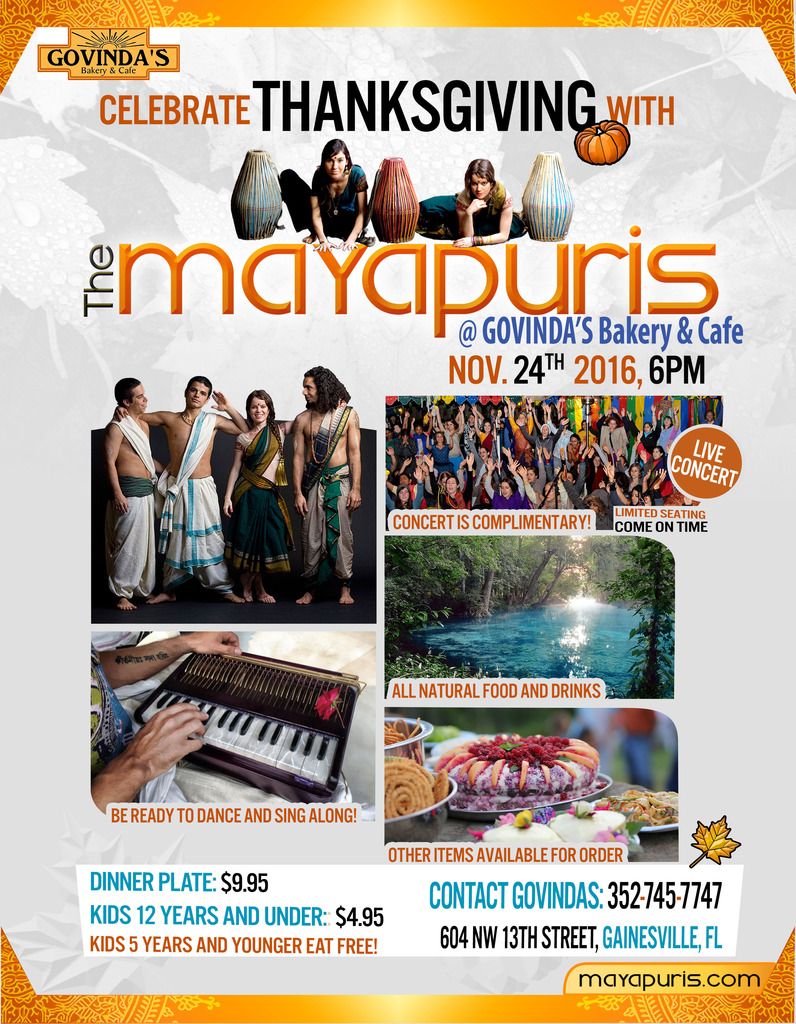 This will be the first time that Govinda's restaurant will be hosting a Dinner Show!
Govinda's is going through a wonderful evolution and my father happens to be part of that great team!
In support of these great changes, we want to help spread the word to show everybody what an awesome place we have in Gainesville. They are already serving new items in the menu and are hosting parties and doing catering.
We want to help push forward the amazing energy that's happening at Govinda's, so please come show your support by Chanting, Dancing and Feasting with us!
The Dinner plate is only $9.95 and kids from ages 6-12 get it for $4.95. All kids 5 years and under eat free!
There is limited seating but we will try our best to accommodate everyone. It will be good if you come on time so you can get a table and good seating for the concert.
Parking is at the back and if that fills up please park across the street at Earth Origins, there is plenty of parking there.
If you have any questions please let us know 🙂